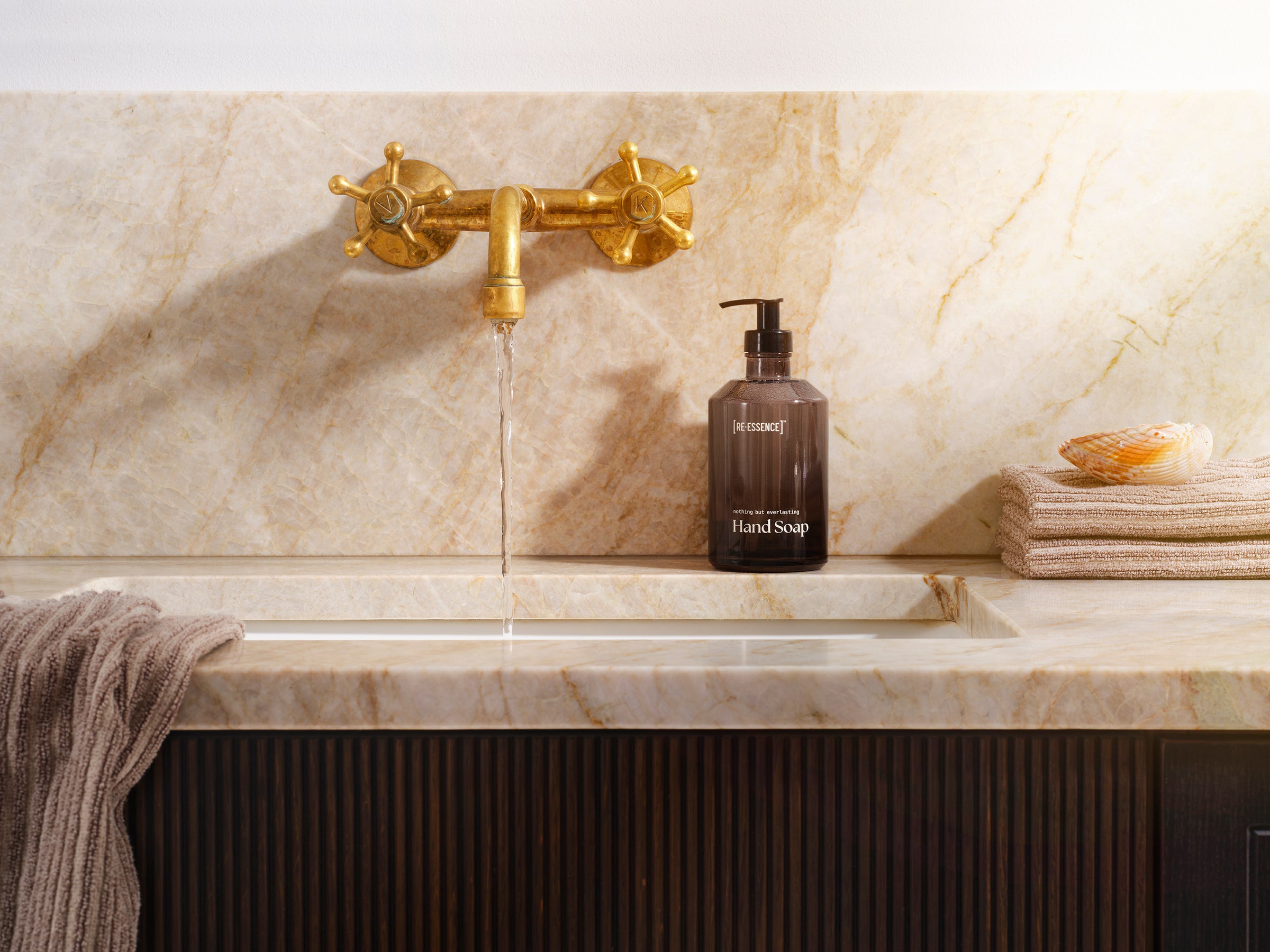 LUXURY FOR YOU & CARE FOR NATURE
FROM POWDER TO HAND SOAP
SIMPLY ADD WATER
NOTHING BUT EVERLASTING CARE
Representing the essence of what you need.
A powder refill solution that transforms into a luxurious and nourishing hand soap gel of 98% natural origin - simply add water.
Cutting down single-use plastic and 92% transport carbon emissions.
low emission
natural
less plastic
saves space

vegan
HOW IT WORKS
It's easy! Just follow these 3 simple steps:

WATER
Fill your everlasting bottle
with lukewarm tap water
ESSENCE
Add powder and turn bottle
gently back and forth for 30 seconds
MIX
Leave it overnight for your
nourishing hand soap to fully develop
[RE·SPECT]
BODY AND NATURE GO HAND IN HAND
[RE·ESSENCE]™ is the essence of meaning for you and for nature. It's about making it simple to make a difference.
Few people know that personal care products like hand soap contain up to 90% water significantly increasing weight and volume, and consequently, the carbon emissions during transport.
So why not simply add water at home?
[RE·THINK]
EVERLASTING BOTTLE
Buy it once and refill it forever with our [RE·ESSENCE]™ hand soap powder, all while reducing carbon emissions by 92% and cutting down on single-use plastic.
Crafted from sturdy and long-lasting glass, our glass dispenser features a simple, minimalistic Nordic design that seamlessly integrates into any bathroom or kitchen decor.
[RE·DUCE]
WE DON'T WASTE
We don't waste a lot of words telling you how we want to make a difference for nature in your nourishing [RE·ESSENCE]™ hand soap.
We simply ask you to add water at home for a low waste, low emissions impact.