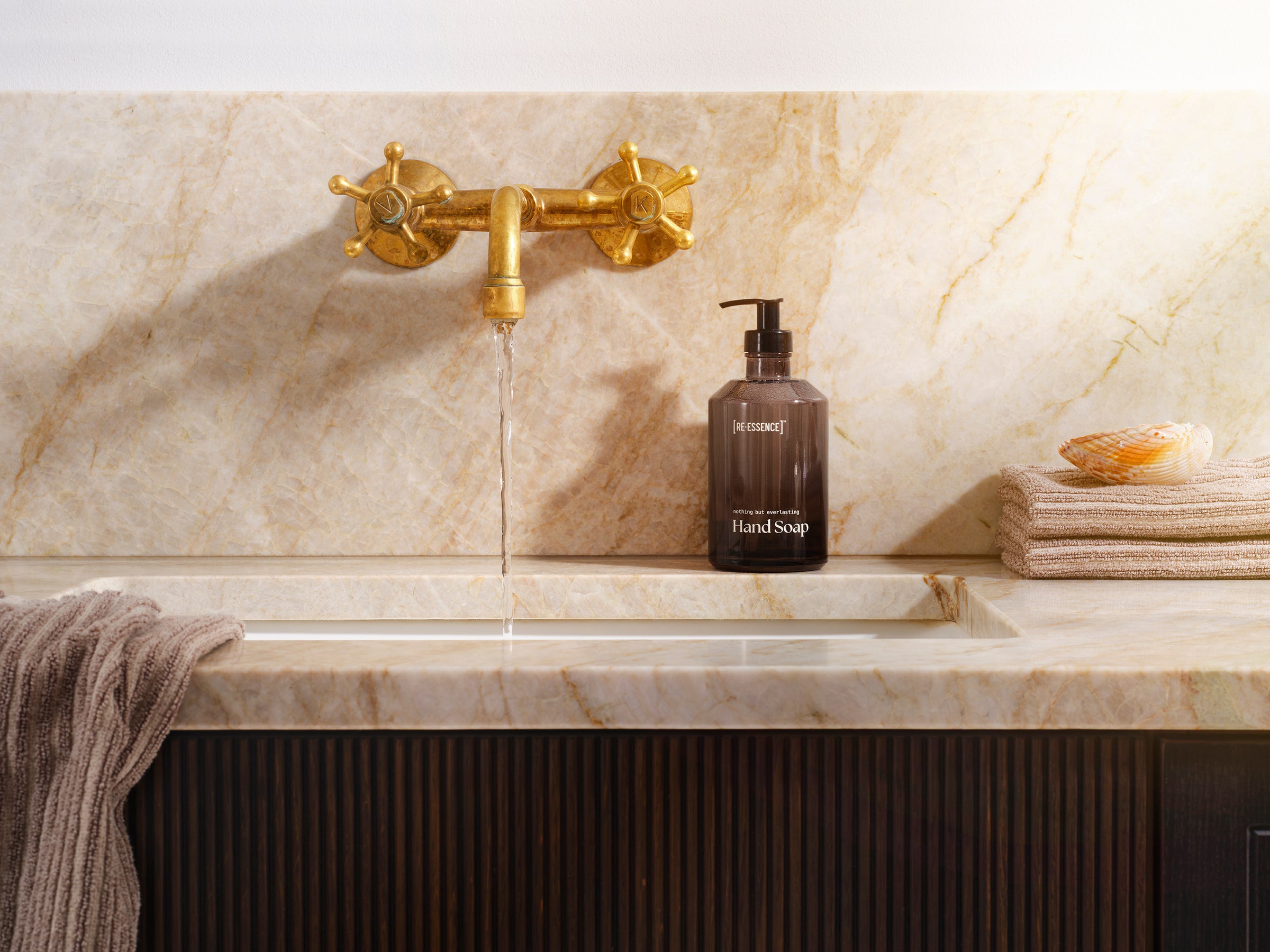 OUR IMPACT
We are the generation of opportunity, with so much to choose from that it can be hard to see the obvious.
It's about finding the essence of meaning in how we live, cutting out the superfluous and getting better at questioning how we do things.
It's about making it simple to make a difference - for you and for nature. So simple, in fact, that all you have to do is remember these three words:
Simply add water. 
low emission
natural
less plastic
saves space

vegan
DID YOU KNOW?
Few people know that personal care products like hand soap contain up to 90% water significantly increasing weight and volume, and consequently, the carbon emissions during transport.
That's why it makes perfect sense to add water at home instead of carrying it.
[RE·ESSENCE]™ powder refills reduce transport emissions by 92%.
FORGET SINGLE-USE
As families of five, both our founders Henriette and Cathrine know firsthand how quickly plastic packaging can pile up on an everyday basis.
Our everlasting [RE·ESSENCE]™ glass bottle dispenser you simply buy once and refill forever.
This will significantly reduce the consumption of single-use plastic.
ALWAYS ON STOCK
With [RE·ESSENCE]™ powder refills you will never run out of your favorite hand soap.
With our easy-to-use refill system, you can simply fill up your drawer with a suitable supply of your preferred variant.
This will save you valuable space in your home.
MADE IN DENMARK
The idea is born and brought to life in Denmark from these three little words:
Simply add water.